85% YoY Attendance Growth
Helps WJAL Bring Jai-Alai
Back to Its Heyday
ABOUT THE WORLD
JAI-ALAI LEAGUE
The World Jai-Alai League (WJAL) is bringing the legendary sport of jai-alai back to the forefront of global attention, starting right here in the Miami area. Their goal is to reclaim the excitement and enthusiasm that used to accompany the thrilling game and bring back the popularity it once had at the local, regional, national, and international levels.
Establishing credibility and building visibility is always a challenge with any new venture. WJAL's teams were solely focused on developing local operations in Miami, recruiting athletes, and fine-tuning their game plan — not growing their fanbase. But they needed a way to reach new audiences and attract live viewers, which is where Heyday Marketing came in.

At the local level, their short-term goal in partnering with us was to increase weekly attendance at their Friday night matches by at least 300 people to generate more revenue and excitement.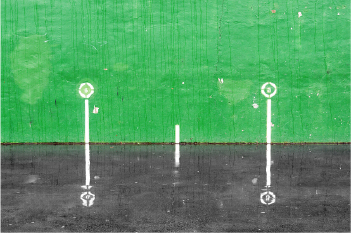 Before working with us, WJAL struggled to:
Compete with other sports and entertainment options for primetime Friday night viewership
Engage and convert potential sports wagering fans into long-term, loyal followers
Increase online visibility through dynamic and impactful social media marketing
Showcase the sport in its best light to give it a fresh start
Gain traction with domestic and international audiences unfamiliar with the game
The Heyday team thoroughly analyzed the situation and developed a comprehensive, holistic strategy that included:

Spectators will be able to eat, drink, and have a nice time. Park for free, come in for free — you can't do this anywhere else in Miami. We may even throw in some live music later in the season. Stay tuned

Running paid media campaigns on major online channels like Google, Facebook, Instagram, and TikTok
Leveraging influencer campaigns and promotional opportunities by working with over 35 unique Miami-based sports, jai-alai, and entertainment influencers

Developing a local guerilla marketing strategy, including accessing regional and national press and tv networks like El show de la noche or publications like Thrillist, New York Times, and Miami's Community News
Overall, these solutions helped create a buzz around Jai alai that had never been seen before in Miami and the surrounding areas. People were excited to learn more about this unique sport and attend matches in person or watch them online.
With our various campaigns running simultaneously, Miami-Dade county was buzzing about jai-alai. Compared to past matches in their inaugural campaign, the stands were filled with a noticeably younger crowd and family-oriented audience. The results from our campaign included:

increase in
attendance YoY

of matches at max
seating capacity
We're Heyday Marketing — an award-winning Digital Marketing agency voted one of 2021's Best Digital Marketing Agencies in Miami.

We provide our clients with top-notch customer service, transparent communication, and expertise in scaling and improving their online efforts and results through 50 years of combined experience mastering Google, Facebook, and other major platforms.

When you work with our Miami Team, you'll gain an unfair competitive advantage in your industry and ultimately bring your brand to its Heyday.
The Jet Set offers viewers a weekly dose of travel news, lifestyle trends, interesting and informative guests and destination features shot on-location. The show is hosted by former flight attendant and television travel expert Bobby Laurie along with health and wellness expert and Mom, Nikki Noya.
See sample weekly dose