If you aren't using email marketing, you're missing out on opportunities to speak directly to your prospects and current customers.
Email marketing is one of the most cost-effective digital marketing strategies.
Automated email sequences allow you to create stronger relationships with your community, even if they haven't purchased your products or services yet. Ideally, you will create unique campaigns for each audience.
For example, your campaign for neutral leads would look different than a hot lead campaign since neutral leads often need to be warmed up before they are ready to purchase.
By segmenting your email list and creating personalized campaigns for each segment, you can facilitate a seamless customer journey.
Even if you have no idea where to start with email marketing, don't worry! Here's an inside look into our agency's process for creating and implementing email campaigns:

Our email

marketing process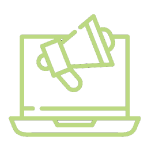 Based on the client's goals, we plan an email campaign that includes regular e-blasts or an automated workflow.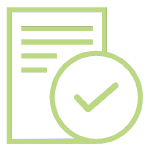 We present the campaign to the client for approval before starting. During this process, we agree on KPIs and benchmarks for campaign success.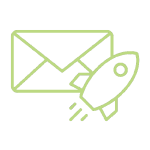 We review the campaign to ensure all details are correct before launching it.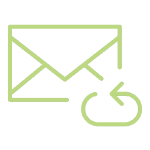 Although we strive for high open rates, it's unrealistic to expect every single contact to open an email. Therefore, we craft new subject lines for each email and resend them to the contacts that did not open the first ones. This ensures maximum exposure for the campaign.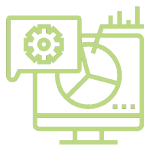 Depending on the campaign, we review KPIs weekly, monthly, or quarterly. Our agency tracks open rate, click-through rate (CTR), conversion rate, and bounce rate for email marketing campaigns. We record additional KPIs based on the client's goals.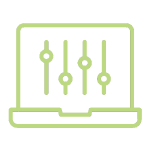 After analyzing the results of a campaign, we revise the strategy to ensure the client is getting the maximum ROI from our email marketing efforts.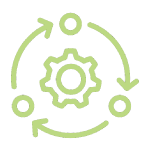 Content from prior campaigns can often be repurposed into automated sequences. If a campaign performs well, we create an automation using the same content so we can engage new subscribers and provide value to them.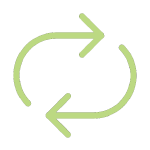 Consistency is key to see results from email marketing. Every time we repeat our process, we find areas for improvement in our analytics and reports. We strive for continuous improvement so our clients can get the highest ROI possible!

What you get with our

email marketing package

Ready to launch a stellar email campaign?
Click the button below to purchase our Standard email marketing package.

Would you like to meet with us

before you make a decision?
Fill out the form below to schedule an appointment with our business development team.