What is branding and

why is it important?
Branding determines the way consumers will perceive your business.
Think of your brand as a promise to your customers. It shows them what they can expect when they purchase your products and services.
A great brand will make your business appear more credible and established. Additionally, it will increase the value of your offers in the eyes of consumers and potential investors.
After hearing the term "branding," most people immediately think of the visual identity of a business. However, a brand encompasses so much more than just visuals.
The truth is that consumers purchase with their emotions just as much as their wallets. Your brand will help you create meaning with your marketing campaigns and win the hearts of your target audience so you can convert them into paying customers.
Our in-house branding experts are ready to help you "wow" your stakeholders. Here's an inside look at our agency's process:

Our brand

development process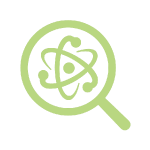 1. Based on the client's mission, core values, and unique selling proposition (USP), we conduct research to determine the best way to position the brand in the market.
We analyze the client's industry, competitors, and target audience to understand the current state of the market and how to differentiate the client from other key players.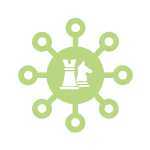 2. We use the research findings to craft an innovative brand strategy.
In this phase, we refine the client's brand values, vision statement, mission statement, and direction. 
The components of the strategy will guide the creation of the brand identity in the next step.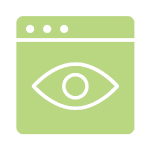 3. We bring the brand strategy to life with compelling visuals.
Using the values as a guide, we create a visual identity that creates meaning for the client's brand and appeals to the target audience's emotions.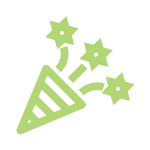 4. Finally, we plan the big reveal!
The most exciting part of the process is when we unveil the client's new brand to the world. The launch is carefully planned to coincide with the client's marketing campaigns. Depending on the client, the rollout could last anywhere from a few days to a few months.

What you get with our

brand development package
1 brand book, including the following:
"About Us" section

"Core Values" section

Logo

Concept behind the logo

Scaling

Proper usage of the logo

Logo usage to avoid

Brand colors, including usage guidelines

Typography, including usage guidelines

Assets/elements used in brand guidelines

Key visuals used in brand guidelines
Business cards

Letterhead

Email signature
Templates are fully editable layered files in .AI or .PSD format. We could also create them in your Canva for Business account. 
Each template includes multiple branded backgrounds that use your brand colors, fonts, patterns, and textures.
Pinnable blog graphic template

Square social media templates

Instagram story templates

Instagram story highlight icons (PNG files)

Social media profile images (PNG files)

Social media cover image templates

Star brand development projects

from our creative department

Ready to take your brand

to the moon and beyond?
We offer two brand development packages: standard and premium.
The only difference between the packages is that the premium package includes a custom logo design, while the standard package does not.
If you already have a logo you are satisfied with, we recommend purchasing the standard package.
If you don't have a logo or you are ready to invest in a new one, we recommend purchasing the premium package so we can create a custom logo for your brand!
To get started, select your package below:

Would you like to meet with us

before you make a decision?
Fill out the form below to schedule an appointment with our business development team.