How to Maximize ROI with Email Marketing
Tips From the Best Email Marketing Agency in Miami

In the vast landscape of marketing avenues, email marketing holds a high pedestal. It provides an unmatched direct communication route with immense potential for businesses aiming to maximize their return on investment (ROI).
To fully leverage your email marketing strategies, consider working with Heyday Marketing. We're a leading digital marketing agency based in sunny Miami, Florida.
Our team at Heyday Marketing comprises seasoned marketing gurus well-versed in devising, implementing, and fine-tuning email campaigns with tactics designed around your specific business requirements.
We can assist you in crafting tailored email campaigns using segmentation methodologies and A/B testing for optimal results.
Want to learn more about email marketing? You're in luck—because our award-winning agency has compiled a resourceful list of strategic know-how, pioneering tactics, and game-changing tips to elevate your email marketing ROI to unprecedented levels. Let's get started!


Why is Email Marketing a

Worthwhile Strategy in 2023?
Even today, email marketing stands as one of the most potent digital marketing tactics. This method of content marketing facilitates reaching your target audience effortlessly.
Here's a startling fact about email marketing: Some individuals check their email up to 20 times a day, often even before they browse anything else online. This presents a massive opportunity for impactful email marketing.
Emails have become an integral part of people's daily routines, making them a formidable instrument for reaching your target demographics.
Email marketing offers a direct, intimate link with your audience. With other marketing methods, like social media or display ads, you're merely knocking on their door, hoping for a response. But with emails, you've already crossed the threshold, ready to engage and foster a relationship.
One of the most remarkable aspects of email marketing is its adaptability. It can be utilized at various stages of the customer journey, from lead generation to relationship building and driving conversions.
Launching a new product? Use email.
Want to disseminate a useful blog post? Use email.
Looking to offer exclusive discounts? You guessed it—use email!
Now, let's chat about financials. Comparatively, email marketing is a real bargain. You won't need to drain your budget to craft compelling emails and send them out to your subscribers.
Harnessing state-of-the-art tools, we empower you to orchestrate hyper-personalized campaigns that operate seamlessly, liberating you to focus on other vital business aspects.
Email marketing offers an abundance of data and analytics. It arms you with the ability to scrutinize open rates, click-through rates, conversions, and beyond. You can meticulously calibrate your campaigns using real-time intelligence, optimizing your strategies to deliver an impactful message to your audience at the most opportune moment.
Isn't it about time you tapped into the power of email marketing? It'll take your marketing strategy to a whole new stratosphere!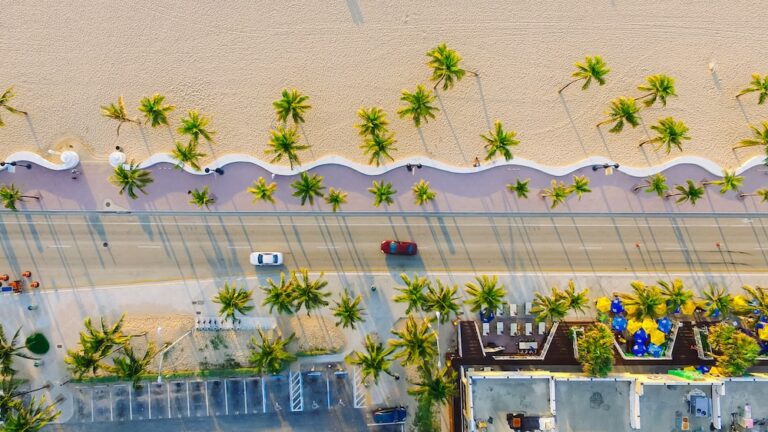 Reasons to Consider Hiring an

Email Marketing Agency
Let's shift gears and dive into why an email marketing agency could be a game-changer for your business.
In this competitive Miami landscape, Heyday Marketing is the go-to choice. We are armed with a comprehensive suite of services to sculpt, finetune, and launch your email campaigns, all aimed at securing maximum ROI.
Here's a glimpse into what enlisting a professional agency like ours can bring to your email marketing table:
Our email

marketing process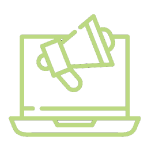 Based on the client's goals, we plan an email campaign that includes regular e-blasts or an automated workflow.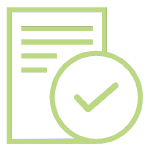 We present the campaign to the client for approval before starting. During this process, we agree on KPIs and benchmarks for campaign success.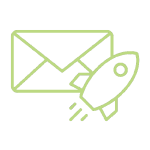 We review the campaign to ensure all details are correct before launching it.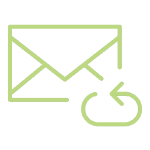 Although we strive for high open rates, it's unrealistic to expect every single contact to open an email. Therefore, we craft new subject lines for each email and resend them to the contacts that did not open the first ones. This ensures maximum exposure for the campaign.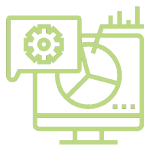 Depending on the campaign, we review KPIs weekly, monthly, or quarterly. Our agency tracks open rate, click-through rate (CTR), conversion rate, and bounce rate for email marketing campaigns. We record additional KPIs based on the client's goals.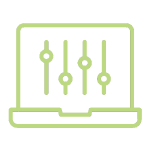 After analyzing the results of a campaign, we revise the strategy to ensure the client is getting the maximum ROI from our email marketing efforts.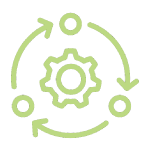 Content from prior campaigns can often be repurposed into automated sequences. If a campaign performs well, we create an automation using the same content so we can engage new subscribers and provide value to them.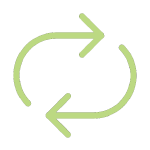 Consistency is key to see results from email marketing. Every time we repeat our process, we find areas for improvement in our analytics and reports. We strive for continuous improvement so our clients can get the highest ROI possible!

What Do Email Marketing

Services Include?
Professional agencies like Heyday offer comprehensive email marketing packages that include all the services you need to make your campaigns successful.
Here's what you can expect from working with an email marketing agency:
What you get with our

email marketing package

Why Choose

Heyday Marketing

as Your Miami Email Marketing Agency?
Working with Heyday means you're collaborating with experienced professionals who understand the complexities of email marketing. Our team has a proven track record in delivering exceptional results for our clients.
Here are a few reasons to choose us:

Ready to Partner with Our Award-Winning Miami Digital Marketing Firm?
We're geared up to elevate your email marketing game. Reach out to us today for a complimentary consultation, and let's chart a path to success with our top-notch Miami digital marketing offerings!

Would you like to meet with us

before you make a decision?
Fill out the form below to schedule an appointment with our business development team.