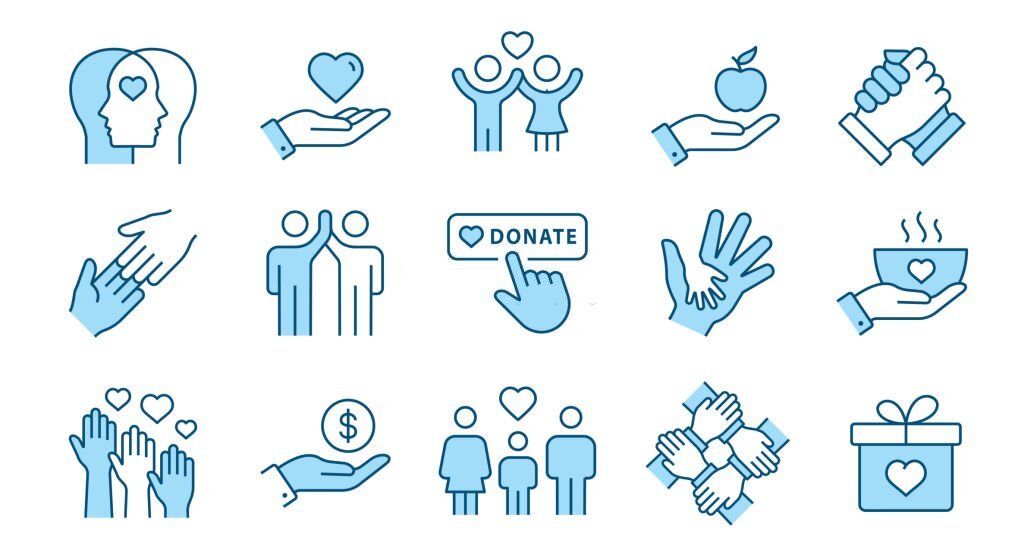 Google Ads

for Nonprofits

If you're looking to promote your nonprofit and reach a wider audience, Google advertising can be an incredibly effective tool. Google offers a range of options for nonprofits to create targeted campaigns that drive engagement and increase donations. In this article, we'll share some tips and best practices for using Google ads for nonprofits to make a positive impact in the world.
Choosing relevant keywords and phrases that align with your organization's mission and goals can help you reach potential donors who are searching for causes like yours. When you use keywords, Google ads are placed in front of people ready to support your cause.
Using ad extensions can provide additional information to potential donors, such as your nonprofit's location or phone number. Ad extensions make it easier for donors to find and connect with your organization, which could lead to increased engagement or donations.
Creating compelling ad copy that highlights your nonprofit's unique value proposition is essential when using Google Ads. By highlighting what makes your organization stand out, you can capture the attention of potential donors and encourage them to take action.
Utilizing Google's targeting options allows you to reach specific demographics or interests that align with your nonprofit's mission. Targeted ads will be shown to people who are more likely to engage with or donate to your cause.
Consider applying for Google Ad Grants! They provide free advertising for eligible nonprofits. This program can help stretch your advertising budget further and increase the visibility of your nonprofit online.
Setting a budget and monitoring spending regularly is crucial when using Google Ads for your nonprofit. You can get the most out of your ad dollars and adjust spending as needed.
Using clear calls to action in ads can encourage engagement or donations for your nonprofit. By stating what action you want users to take, you make it easier for them to understand how they can support your cause.
Testing different ad formats allows you to see what works best for your audience. Whether it's text ads or display ads, experimenting with different formats could lead to higher engagement rates or more donations.
Tracking performance metrics like click-through rates, conversions, and cost per action can help optimize future campaigns. By understanding which ads are performing well and which ones aren't, you can refine your strategy accordingly.
Be sure to continuously test and refine your ad strategy. To run successful Google Ads for a nonprofit, you want to determine what ads perform the best. You can test different strategies based on performance metrics tracking data and identify what works best for reaching and engaging with audiences. A small change can sometimes lead to a significant increase in donations.
Using Google advertising to promote your nonprofit can be a game changer for your digital marketing strategy. By implementing these tips and best practices, you can create effective campaigns that reach your target audience, raise awareness for your cause, and drive donations. If you're interested in taking your nonprofit's advertising efforts to the next level, get in touch with us today to see what we can do for your cause!

Would you like help from our team of Plastic Surgeons marketing experts?


Request a FREE proposal!