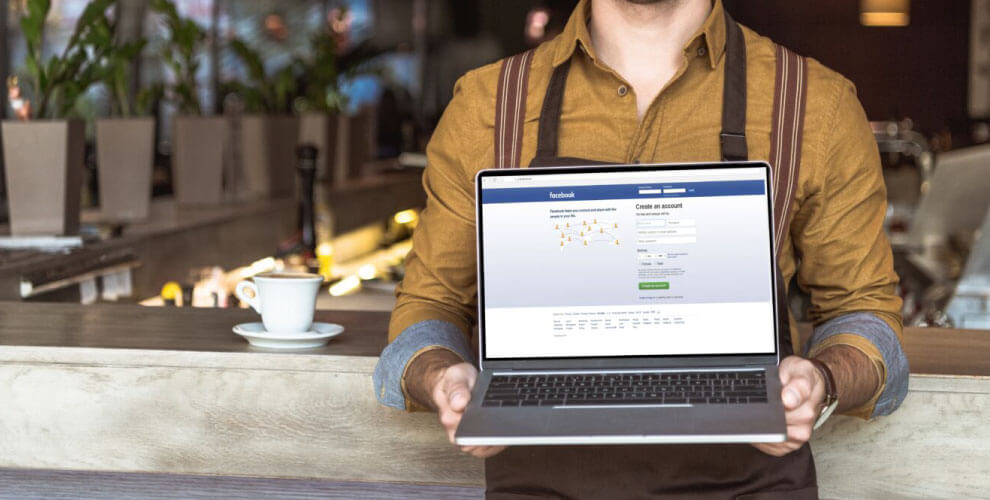 Facebook Advertising

for Restaurants

We know it can feel daunting to spend money on paid ads if you've never done it before. But don't worry—we have you covered with Facebook advertising strategies that are optimized for restaurants.
Make your ad budget work for you with these tips:
We recommend spending more of your budget around dates that are important for your restaurant. 
For example, if you serve Mexican food and have a full bar, Cinco de Mayo presents opportunities for your establishment that restaurants with Asian cuisine might not be able to capitalize on as much.
We also suggest pre-planning your specials and allocating your ads budget accordingly.
Facebook users who live close to your restaurant are high-value prospects because they do not have to travel far to enjoy your cuisine. 
By running location-based ads that target people within a 2-mile radius of your restaurant, you can show your ads to people who are the most likely to come and visit.
Your website visitors and existing email subscribers are also high-value prospects because they have already demonstrated an interest in your restaurant.
If you want to create an audience based on website visitors, you will need to install the Facebook Pixel on your website and configure relevant events to track the data that will be important for your future ad campaigns. 
We recommend installing the Facebook Pixel as soon as possible. You can begin collecting data on website visitors even before you're ready to start running digital ads.
To build an audience from your email list, export it as a .CSV from your CRM or email marketing platform. Then, ensure the list is formatted to match Facebook's guidelines and upload it to your Ads Manager.
Lookalike audiences target people outside of your current audience who are similar to an existing custom audience that you choose as the source.
Facebook's algorithm takes the data from your chosen audience and considers demographics, interests, and behaviors to find people who are similar (and likely to be interested in your restaurant).
The source audience should contain between 1,000 and 5,000 people.
Prominent local, national, or culinary-focused media outlets that have featured your restaurant will provide social proof that can give more credibility to the claims you make in your digital ad campaigns.
We recommend mentioning which outlets your restaurant has been featured in, showing the logos of the outlets, and also including quotes that made positive statements about your establishment.
Testimonials from renowned journalists or food critics will go a long way!


Would you like help from our team of restaurant marketing experts?


Request a FREE proposal!