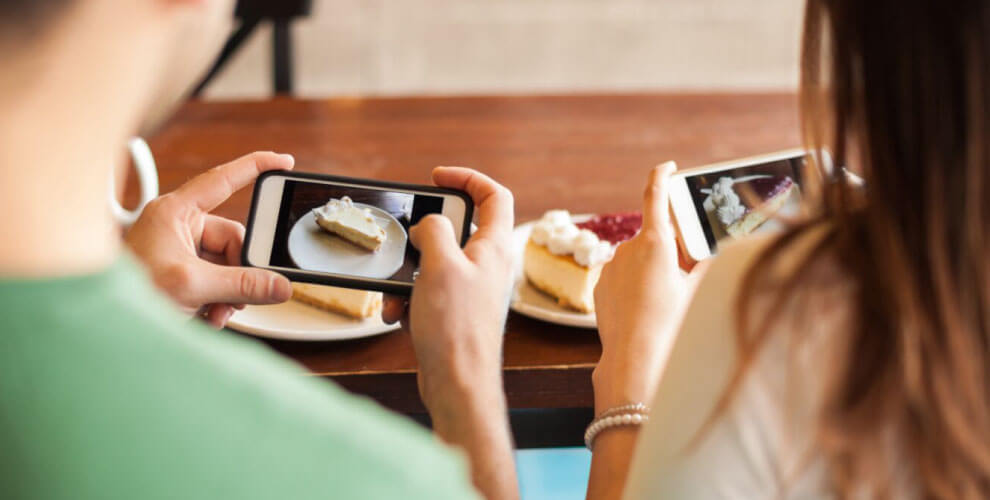 Social Media Strategy

for Restaurants

Why does your restaurant need a social media strategy? Because your target customers are spending their time scrolling through platforms like Facebook, Instagram, and TikTok.
If you show up with a consistent and professional social media presence, you will be top of mind when your potential customers are thinking about what they want to eat for lunch or where they're going to dine for their next special occasion.
Here are a few best practices to follow when curating your social media presence:
On Instagram, you can list a few of them in your bio or feature all of them in a story highlight that is pinned to your profile.
Facebook allows you to list multiple locations for your restaurant. This is crucial if you want Facebook to direct potential customers to the location closest to them.
You can add action buttons on Facebook and Instagram profiles. We recommend using either the "Reserve" or "Book now" buttons for your restaurant.
Also, make sure you reply to the comments you receive so you can continue the conversation!
Remember, most people use social media for entertainment purposes—so make your content fun!
Here are a few examples:
Use the

Poll

sticker to ask your followers a question. (Ex. Which entree will you order?)

Use the

Quiz

sticker to test your followers' knowledge. (Ex. What is the main ingredient we use to make our Miami Roll?)

Use the

Question

sticker to host a Q&A session.

Use the

Location

sticker to share your restaurant's address.
Use the Countdown sticker to promote a special event. (Ex. Happy hour)
When you hone in on your chef's background and experience, you will humanize your restaurant and attract guests who connect with the chef's personal story.
A neon sign or Instagrammable spot within your restaurant is worth the investment. You will make your money back when your guests start snapping photos and sharing them online.
Looks do matter in the culinary world—-not only for the presentation of your food, but also the atmosphere of your restaurant.
So, turn yours into a photo-op city, and you'll get tons of free, organic promotion from your guests daily.
Your guests will be delighted if you repost their content or share it on your story with a mention. They will feel acknowledged and valued, which will strengthen their loyalty to your restaurant and make them more likely to return.


Would you like help from our team of restaurant marketing experts?


Request a FREE proposal!