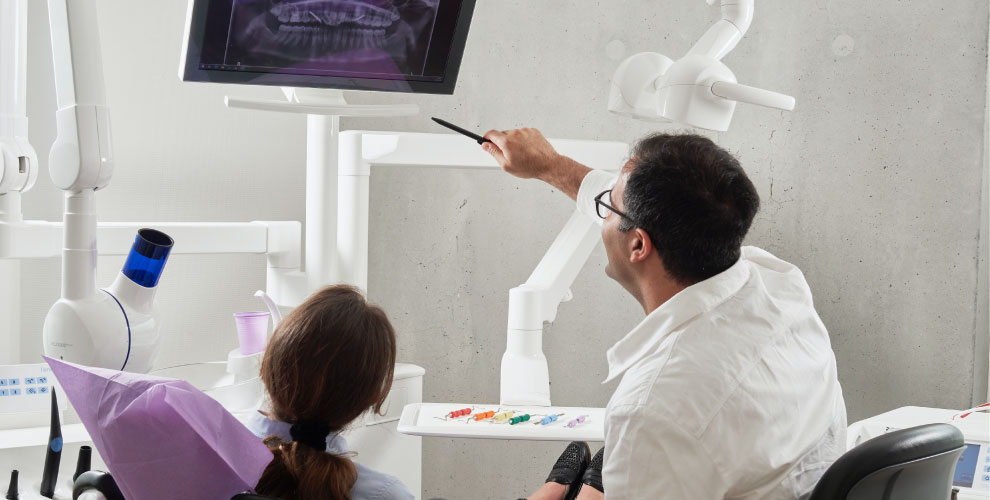 Social Media Strategy

for dentists

As a dentist, you know that social media is a powerhouse marketing tool. But with a plethora of features available to you, it can be difficult to discern how to reach your target audience on social media.
No worries—we're here to cut through the noise and provide actionable social media tips for your dental practice.
Here are some tips for optimizing your social media presence and content strategy:
What do you want to achieve with your social media marketing? More patient appointments? Better online visibility? A stronger relationship with existing patients?
Think critically about each objective so you can implement strategies to help you achieve them. For example, if your objective is to book more appointments, it would be beneficial to include a direct booking link in the bio of your Instagram and Facebook profiles.
Who are you trying to reach with your social media content? What are their needs and interests?
The more you narrow your target audience, the better you can tailor your content to the needs of your potential patients.
Do they need dental implants, or are they interested in teeth whitening? Think about what you want to sell and plan your content strategy to promote your top services.
This is the most important part of your social media strategy. Your content should be interesting, informative, and relevant to your audience.
You might think dental work is no laughing matter, but funny posts often get the most engagement. How can you incorporate witty memes or fun Instagram Reels into your strategy?
Remember, people go on social media for entertainment, so think about how you can make your online presence more fun and engaging.
Consistent posting will help you build a following and keep your audience engaged. We recommend posting every day on primary platforms if possible.
However, make sure you can stick to the schedule you choose. It's better to post once per week for 52 weeks in a row rather than posting once a day for 7 days and then ghosting your audience.
Hashtags can help you reach a wider audience and connect with other dentists and dental professionals on social media.
We recommend using:
Location-specific hashtags

Industry-specific hashtags

Branded hashtags that are specific to your practice only
Track how often you're posting, how many likes and comments you're getting, and who's interacting with your content. This will help you gauge the success of your social media strategy.
We recommend creating a monthly report so you can review your progress and plan actionable next steps for improving your online presence.
By following these tips, you can optimize your social media presence and content strategy to reach your target audience and achieve your marketing goals.


Would you like help from our team of dentists marketing experts?


Request a FREE proposal!