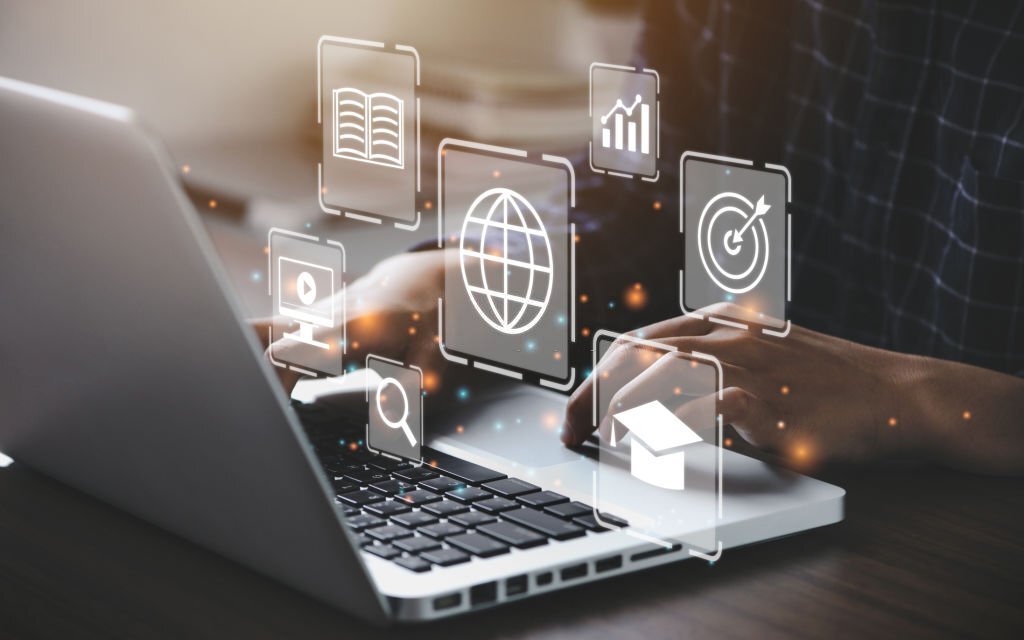 Google Ads

for Online Courses

Google is often the first search engine people turn to when looking for information about a product or service. This makes Google advertising a powerful tool for promoting an online course and reaching potential students. 
With Google Ads, you can target specific keywords related to your course and show up at the top of search engine results pages, driving traffic to your website and increasing enrollments. You can utilize Google advertising to generate interest in your online course and target a specific audience.
Targeted keywords help make sure your ads are shown to the right audience. By using specific and relevant keywords, you can increase the chances of your ad being clicked on by potential students. 
Using targeted keywords can also help improve the effectiveness and ROI of your Google Ads campaign. Take the time to research and select the right keywords for your online course and watch as your enrollment numbers grow!
Potential students want to know what they will gain from taking your course and how it will help them achieve their goals. By highlighting the benefits of your course in your ad copy, you can drive more enrollments. 
Focusing on the benefits of your course helps differentiate it from competitors and positions it as a must-have resource for those looking to improve their skills or knowledge in a particular area.
When promoting an online course through Google Ads, optimizing the landing page is crucial for converting traffic into sales. A well-designed landing page can increase the chances of a visitor taking action and signing up for the course. 
It should be visually appealing and easy to navigate as well as provide clear information about the course's benefits and features. Be sure to invest time and effort in creating an effective landing page that aligns with your advertising campaign's goals.
By monitoring and analyzing data, you can determine the effectiveness of your ads and make informed decisions about how to optimize them for better results. Key metrics such as click-through rate (CTR), conversion rate, cost per click (CPC), and return on investment (ROI) provide valuable insights into the performance of your campaign. 
For instance, a low CTR may indicate that your ad copy or targeting needs improvement, while a high CPC may suggest that you need to adjust your bidding strategy. By tracking these metrics regularly, you can identify areas for improvement and make data-driven decisions that help you achieve your campaign goals more effectively.
By leveraging the power of Google's search engine, you can reach prospects who are actively searching for courses in your niche and capture their attention with compelling ads that highlight the unique benefits of your course.
Google Ads is an incredibly powerful tool for businesses of all sizes to reach their target audiences and promote their products or services. For example, the online course provider Coursera used Google Ads to promote their Machine Learning Specialization course. The ad featured a compelling headline that highlighted the benefits of taking the course, as well as linked directly to the course page. By leveraging Google Ads, Coursera was able to successfully reach potential students and increase enrollment in their Machine Learning Specialization course.
At Heyday Marketing, one of our specialties is helping educators develop effective Google ads campaigns that deliver results. If you're ready to take advantage of the power of Google ads, we invite you to work with us. Contact us today to learn more about our Google ads services and how we can help you achieve your goals.

Would you like help from our team of Plastic Surgeons marketing experts?


Request a FREE proposal!