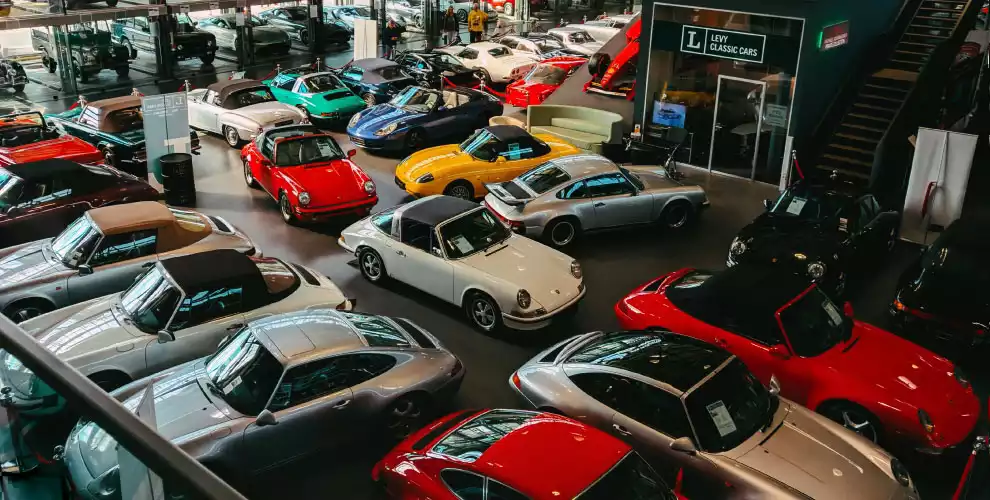 Email Marketing

for Dealerships

Email allows you to reach a large audience with your message, and it's a very cost-effective way to market your business.
Here are a few tips to keep in mind when creating an email marketing strategy for your dealership:
Email campaigns should be interesting and offer something of value to your customers.
Here are a few ideas for emails you can send:
A special offer or discount only available to email subscribers

An announcement about a new product or service

Invitations to exclusive events or VIP sales

Tips or advice related to the car-buying process
This might seem like a no-brainer, but it's important to remember that people are bombarded with emails every day. You need to make sure your emails are interesting enough to stand out from the rest.
Here are a few tips to get you started:
Use humor in your emails. People love to laugh, and if you can make them laugh, they're more likely to remember your email.

Be personal. Email is a very personal medium, so don't be afraid to use it to your advantage. Write as if you're speaking to a friend, and you'll have much better results.

Be creative. Email is a great medium for creativity, so don't be afraid to experiment. Try using images, videos, or even infographics to get your point across.
You want your recipients to understand what you're offering and why they should take advantage of it. Make sure your message comes across as friendly and helpful, not pushy or sales-y.
Car salesmen have a reputation for being pushy, so you'll want to avoid coming across as one of them.
The tone and style of your email should match the voice of your brand. If you're a luxury dealership, your emails should reflect that. If you're a more down-to-earth dealership, keep your emails casual and friendly.
Include the recipient's name in the subject line and in the body of the email. This will make them feel like you're speaking directly to them, and they'll be more likely to read and respond to your message.
You can personalize emails by using merge tags, which allow you to insert information from your database, such as the customer's name, into the email.
This will allow you to send targeted, relevant emails that are more likely to be opened and responded to. You can segment your email list by a number of factors, including demographics, location, and previous purchase history.
We recommend using a CRM like HubSpot or Zoho to manage your email contacts and segmentation. These platforms make it easy to create and send emails, track results, and automate your email marketing efforts.
Your subject line is the first thing recipients will see when they receive your email, so make sure it's interesting and catches their attention. Use emojis, numbers, and power words to make your subject line stand out.
You can A/B test your subject lines to see which ones perform the best. An A/B or split test is when you send two different versions of an email to a small group of people and see which one gets the better response.
Make it easy for your recipients to take the next step, whether it's visiting your website, calling your dealership, or taking advantage of a special offer. Include a clear and concise call to action in your email so they know exactly what to do.
Email marketing is a great way to reach a large audience with your message and build relationships with your customers. Keep these tips in mind when creating your email marketing strategy, and you'll be sure to stay ahead of the competition.

Would you like help from our team of dealerships marketing experts?


Request a FREE proposal!