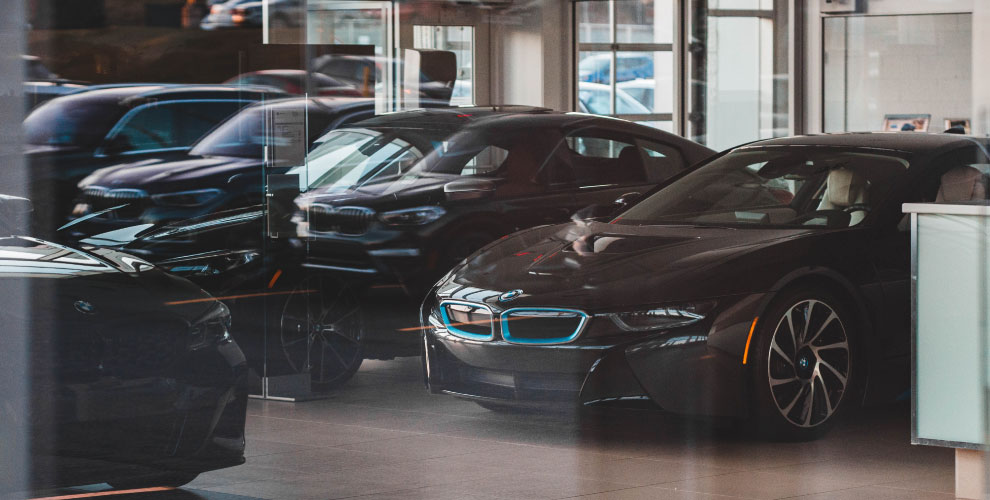 Social Media Strategy

for Dealerships

If you're a dealership looking to stay ahead of the competition, you need to have a solid social media strategy in place. Here are some tips to get you started:
This might seem obvious, but it's important to keep your followers updated on what's happening at your dealership. If you have new inventory or models coming in, let your followers know!
t's no secret that each generation uses social media differently. While Facebook is still the most popular platform overall, Millennials use Snapchat and Instagram more than any other age group. Gen-Z is all about TikTok. So, make sure you're using the right platform to reach your target audience.
Once you know where to reach each generation, you can create unique campaigns specifically for them. For example, you could run an Instagram campaign for Millennials and a TikTok challenge for Gen-Z.
Your social media accounts are a great way to show off your dealership's unique personality. Are you fun and energetic? Serious and professional? Creative and out-of-the-box? Whatever your vibe is, make sure it comes across in your posts.
When customers are in the market for a new car, they want to know everything about it. Social media is the perfect place to tell the story of each vehicle in your inventory. Use photos and videos to show off the features, and don't forget to include information about financing options and warranties.
In 2022, video is one of the most powerful tools in your social media arsenal.
It's the most engaging content format on the Internet, and it's often prioritized by the algorithms of the most popular social media platforms.
When it comes to video, quality is key. If you're not sure where to start, hire a professional videographer to help you create high-quality content.
Here are a few video ideas that will work wonders for your social media presence:
A tour of your dealership

Profile videos of your sales team

Test drive videos

Customer testimonials

Informational videos (Ex. Vehicle financing explained)
Don't just post and run—take the time to engage with your customers and followers.
Social media is all about engagement. The more you interact with your followers, the more likely they are to engage with your dealership and eventually pay you a visit.
Your goal should be to create an inviting and friendly online presence so your audience knows they are welcome to visit your dealership to purchase their next vehicle or schedule a service appointment.
LinkedIn is a great platform for B2B businesses, and it can be a valuable tool for dealerships. Use LinkedIn to connect with potential customers and other businesses in the automotive industry for cross-marketing opportunities.
Here are a few ways to leverage LinkedIn for your dealership:
Share industry news and insights: Make your dealership's LinkedIn page the go-to source for industry news and insights.

Post about job openings: Use LinkedIn to attract top talent to your dealership.
Run targeted ads: LinkedIn offers a variety of targeting options that can help you reach your target audience. We recommend working with a professional to set up your LinkedIn ads so you can maximize your ROI.
Your team is one of your dealership's biggest assets. Show them off! Share photos and videos of your employees at work and highlight their individual strengths.
By recognizing your employees, you will make them feel appreciated and show your customers how much you value the staff at your dealership.
Many customers believe that purchasing a vehicle is a stressful experience, so it's important to show your human side. Humanizing your dealership will make customers feel more comfortable doing business with you.
Social media contests and giveaways are a great way to increase engagement and get people talking about your dealership.
By running a contest, you can generate leads, increase traffic to your website, and create excitement around your dealership.
Be sure to promote your contest across all of your social media channels and make it easy for people to enter.
Giveaways will also help you build relationships with other businesses in your community. For example, you could partner with a local restaurant to give away a free dinner for two with the purchase of a vehicle.
Social media is a powerful tool that can help dealerships stay ahead of the competition. By following these tips, you can create a social media strategy that will help you attract new customers and grow your business.


Would you like help from our team of dealerships marketing experts?


Request a FREE proposal!