Search Engine Optimization (SEO)

In the fast-paced digital world of the 21st century,

online marketing strategies like SEO are no longer optional.
Did you know that organic search is often the beginning of a buyer's journey?
Think about it. When you have an issue that you don't know how to solve, what's the first thing you do?
Chances are you'll get on Google and search for a solution to the problem you're having. Consumers of all kinds use search engines to find information, products, and services that will help them.
As a business, you have an incredible opportunity to rank above your competitors on search engines and organically attract high-value leads to your website.
Website traffic from SEO is more valuable than traffic that comes from social media because it is more targeted. Your visitors from Google search will be more likely to convert into paying customers.
Needless to say, SEO is a marketing strategy your business cannot neglect in 2021.
Learn more about our agency's process for implementing SEO:

Our search engine

optimization process
1. We conduct initial research to guide strategy creation.
There are two types we begin with:
We determine which keywords will be used in the optimization process. We choose keywords based on search volume, clicks, traffic potential, and keyword difficulty.
We find the client's top 5 to 10 competitors and analyze their websites to see where our client stacks up against the competition. Based on the competitive analysis, we decide which SEO strategies will work best for the client.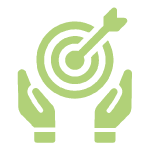 2. We set goals for the SEO plan.
In this step, we review the client's existing Google Analytics data to gain a clear picture of the starting point. Then, we set measurable goals and KPIs to track as the SEO strategies are implemented.
3. We create optimized content to provide value to the users we plan to attract.
High-quality, keyword-rich content is a cornerstone of on-page search engine optimization. 
Here, the key is to provide enough value to the target audience that they will want to visit multiple pages, spend a long time on the site, and revisit the site at a later date.
We create content that uses the keywords we researched in the first step so we can attract the right users to the client's website.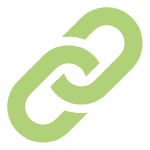 4. We build high-quality backlinks to the client's website through off-page optimization.
Building quality backlinks is one of the best ways to make a client's website appear more credible to search engines. Google's algorithm will rank websites higher in search results if they appear trustworthy.
Guest blogging and submitting articles to relevant, high-authority websites are two ways we build quality backlinks to our clients' sites.
5. Finally, we send the client a report at the end of each month.
The report contains search engine rank data, Google Analytics data, and Google My Business (GMB) insights.

Overview of our

SEO packages


Ready to rank

among the stars?
Fill out the form below to schedule an appointment with our business development team.