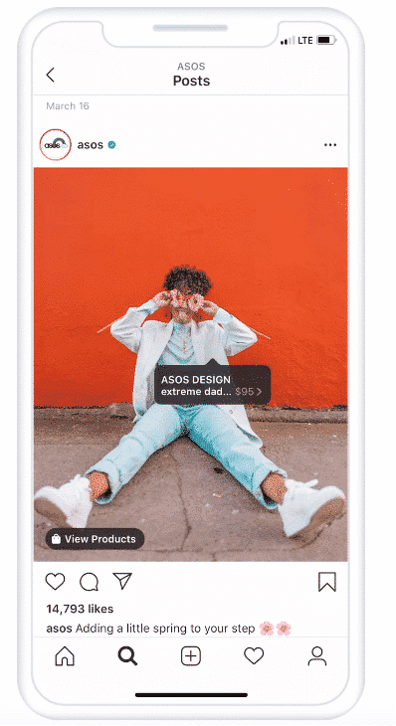 If you keep hearing about the wonders of omnichannel marketing through your entrepreneur friends and colleagues but fear that, as a small to medium retailer, it's not for you, fear no more! Thankfully, technology has taken a large leap over the past few years and now allows businesses such as retailers to utilize tools available online, for free, to sell.
One such tool is called Instagram Shopping, a platform that integrates your Instagram social media as a portfolio for your products. Rather than directing customers away from your Instagram account and onto your website or anywhere you sell your products from, Instagram Shopping allows customers to view and purchase products easily without ever needing to leave the app!
Over 130 million users tap on an Instagram Shopping post each month worldwide. It can open up opportunities to sell products to your entire follower base, meaning it can even accept international payments should you wish to and are prepared to ship items overseas.
Before we start, it is important to establish the benefits of a seamless shopping experience for a customer.
In a customer-driven, multi-channel retail economy, seamless is the simplest way to pinpoint the source of an excellent customer experience. This means that whenever a customer starts their buying journey, whether it be in a store or online through a website or a mobile application, they are given the versatility of accomplishing whatever they need to while being able to move smoothly between one channel to another without halting or producing a gap within, the process.
Moreover, one of the aspects of creating a brand experience is also keeping customers in your loop to carry out more business with you should a need for a product arise.
Why is this key to create a high-performing brand experience?
It simplifies the shopping process by having the customer select and pay with just a few clicks.
It keeps customers within your brand's loop even after they have clicked the 'purchase' button by forwarding SMS alerts to keep them up to date with their order and also by sending emails with order information and promoting more items based on their likes and interests.
Creates an efficient process without the customer having to restart their entire journey with your brand.
Makes customers feel special by allowing them to become a part of loyalty programs and take advantage of exclusive benefits you offer them in return, which becomes a much more valuable thing when you have enough data to personalize their shopping experience using suggested items, deals, and promotions to restart, or rather continue, with their journey.
Benefits of Instagram Shopping
An Instagram Shop is a brand's customizable digital storefront, which allows customers to shop right from your Instagram profile. Think of it as a landing page where users can discover or browse all your products.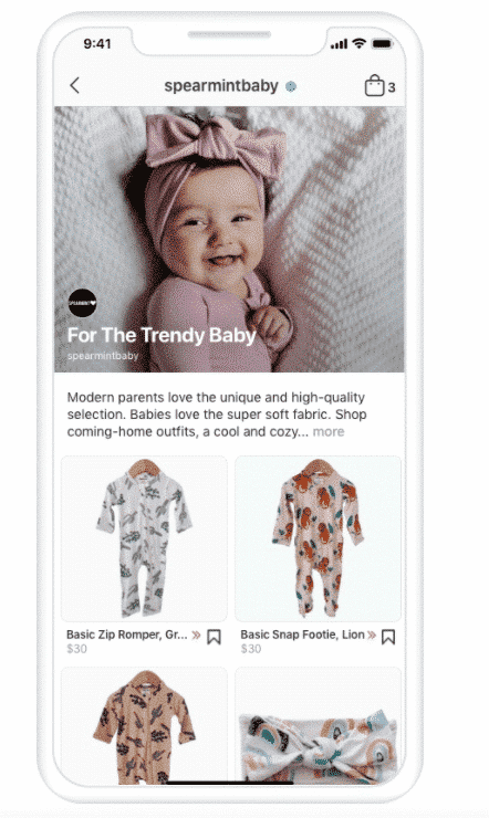 It is essentially a feature that removes the need for a brand-new platform to display your items by creating a digital and shareable catalog of your products right on Instagram, which means customers and/or new followers never have to leave the app to engage further with your brand.
The recently added Shop discovery tab on the Instagram user interface provides a tool for followers and non-followers to discover brands (big or small) from all around the world!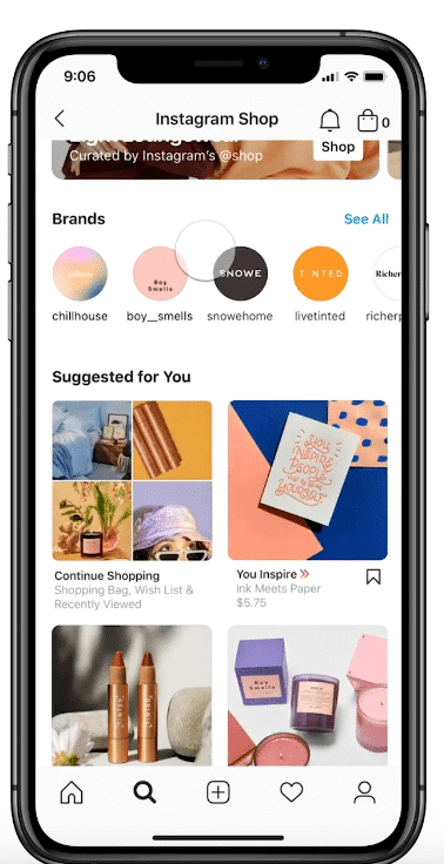 Shopping Tags further enhance the ability to discover more of your products by directing users to your catalogs through Stories or Posts. They can even be used on Instagram Ads!
Product Detail Pages display all of the key product information. This page page will also pull in any product-tagged images on Instagram.
It can integrate directly with your e-commerce website (Shopify, for example), or offer its own checkout portal.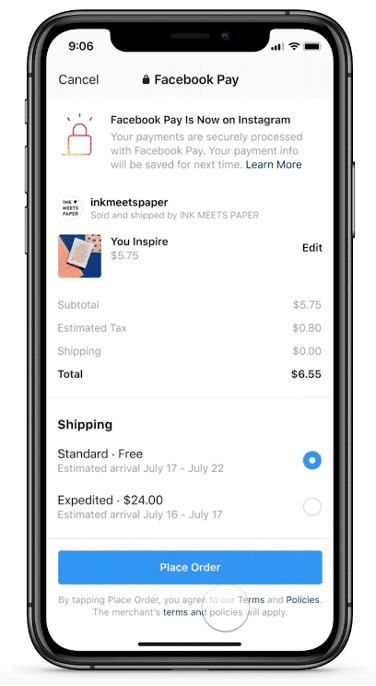 Sharing and advertising posts on Instagram is nothing new. However, the ability take customers from the beginning of their journey, right from discovering a new product through advertisements, learning more about it through your profile and product details page, seeing ample examples through pictures and tags of other users (which is also searchable), read user reviews through comments, all the way through to the end with checkout means you will never need to build another platform to promote and sell.
It follows a 'See it, like it, buy it' streamlined experience. This isn't all, however. If they like you, they are more likely to follow your brand, keep themselves up to date with your posts and promotions, and even engage in interactive content through your stories.
Moreover, Collections give you a way to present products as groups – something exactly like a mannequin behind a window in a physical store. How can you group items? Perhaps "Colorful Summer Outfits" or 'Collabs with celebs and/or influencers' can be a great start.
All of this creates a start-to-finish seamless experience with your brand within just one app – an app that happens to be their most preferred social media app they spend time on anyway!
Tips for selling more via Instagram Shopping 
Make use of popular hashtags
Relevant Instagram hashtags are a strategical approach for all posts, including shopping content, to increase the likelihood of the post reaching deeply interested users.
They'll also expand the chances of being discovered by new, prospective customers and open up new segments.
Show products in use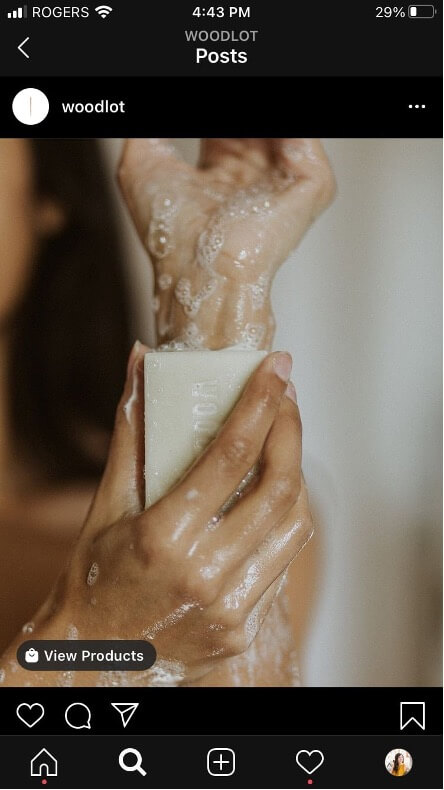 Tutorials, how-to videos, and products in use by people of the intended audience are the most popular types of content on Instagram. They're great for shopping posts or stories as they offer product education and proof of concept.
        3.  Make use of colorful, attention-grabbing visuals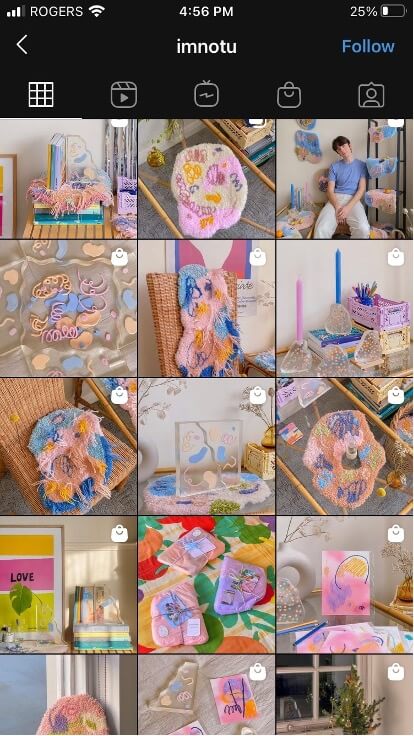 Instagram is a visually dominated platform, and so your products need to look strikingly appealing! This does not just mean for a post, but your profile must also follow a cohesive look to build a brand look and feel.
Even though Instagram greatly reduces photo/video resolution to make it accessible for all devices and data speeds, prioritize high-quality media to give a professional look to your products.
Advertise a sale and promotion codes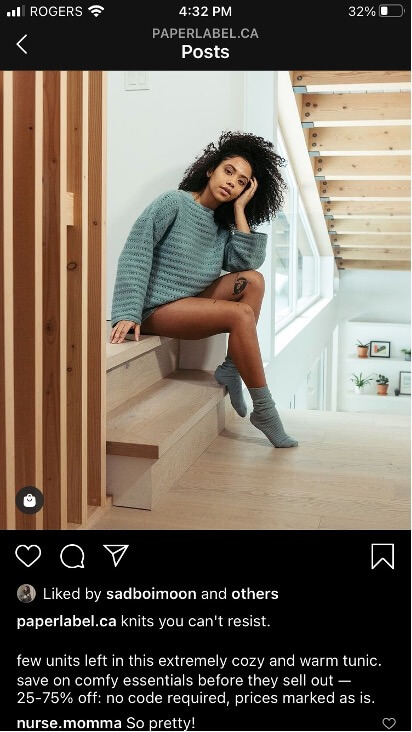 It's no secret that everyone loves great deals. Running promotional campaigns that include exclusive and limited-time discount codes is a reliable way to push sales.
Create fascinating carousels
Carousels are a brilliant way to showcase a variety of products or items that fit together with others. It's the quickest way to share a broader look at your inventory, especially useful to build interest over multiple pictures.
Add Call-to-actions (CTAs)
Call to actions are instructive words that push users to take action. Whether that's "Buy now!" or "Share with a friend!" or "Get it before it's gone!", it creates a great sense of urgency when paired with words that depict a 'limited' item.
Collaborate, share, collaborate, share!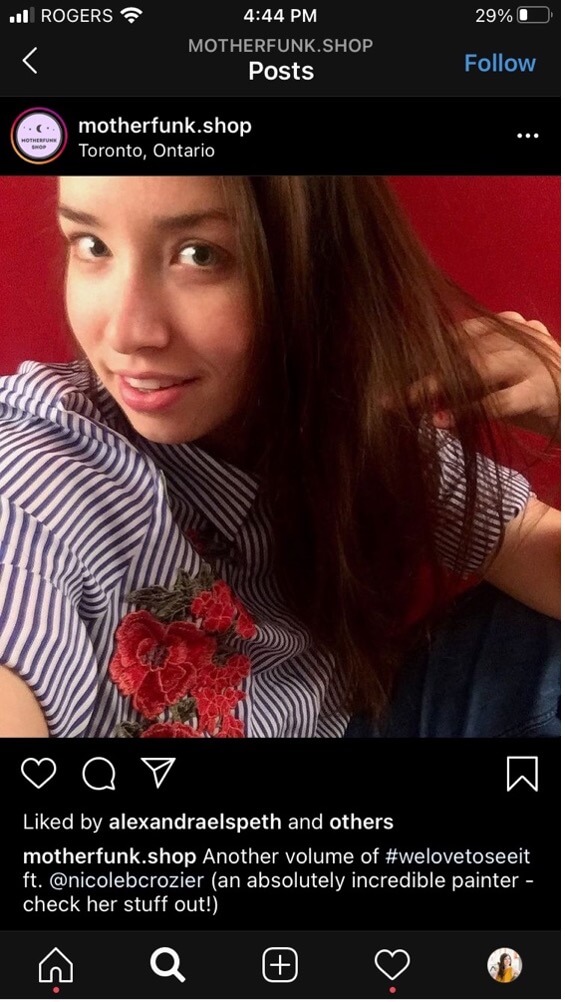 Team up with influencers, celebrities, and Instagram users who have bought and posted your product on the platform to help spread your reach further. Offer an influencer or person you deem fit to curate special collections with or even create exclusive limited items with their vision! This will ensure your reach further amongst the followers of the people you collaborate with!
Instagram Shopping has truly revolutionized the way shopping is done online. Not only does this create opportunities to sell, but also combines the benefits of social media with the advantages of online shopping to construct a new world of ideas and content on its own.
Advertising on social media now doesn't mean paying an entity to have your products displayed anymore. Its scope has changed and has become much more of a 'raw' experience in terms of showing products in use through multiple kinds of content available, especially user generated ones.
It is only going to grow in popularity. It's a great time to establish your mark online and build a portfolio in, what may arguably be the most popular platform. It can greatly benefit your business, especially locally, with a world of opportunities to take it global whenever you are prepared to do so!