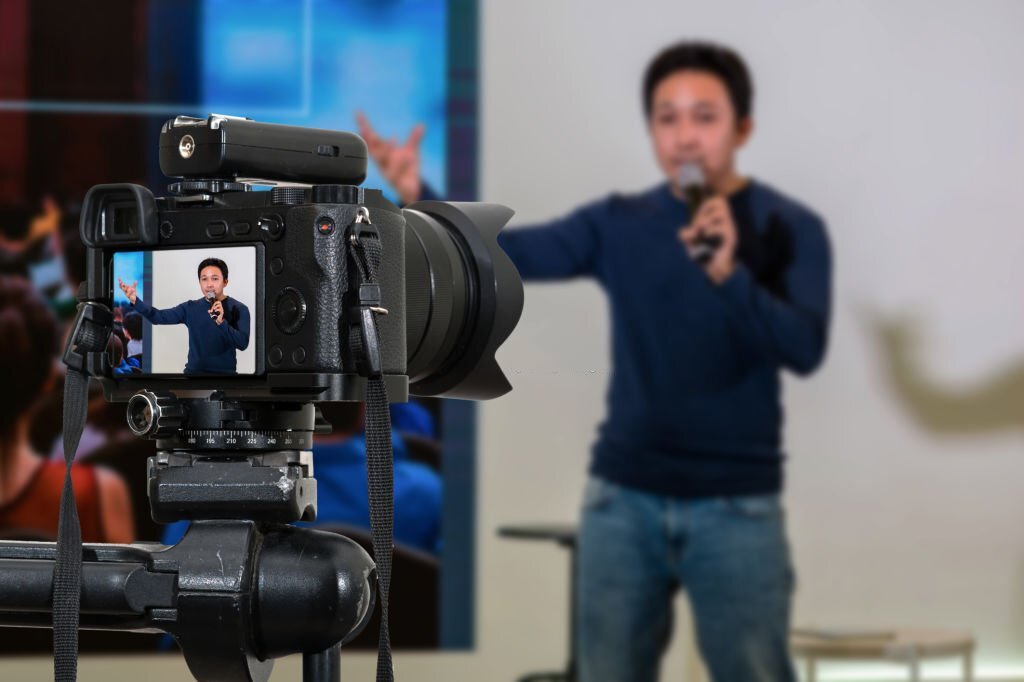 Content Creation

for Nonprofits

Creating content to promote a nonprofit can be challenging, but with the following tips, you'll be able to create high-quality and engaging content that resonates with your audience. Here are some of the most important factors to keep in mind during content creation for nonprofits:
One of the most important things you can do when creating content for a nonprofit is to identify your target audience. This will help you understand their interests, needs, and pain points, which will allow you to create content that speaks directly to them. By tailoring your content to your audience's interests and needs, you'll be able to create more engaging and effective content that resonates with them.
Your content should align with your organization's mission, goals, and values. It should reflect the core values of your organization and support its overall mission. By developing a clear strategy for creating and distributing content, you'll be able to ensure that all of your efforts help realize your nonprofit's goals.
To create effective nonprofit content, it's important to focus on creating high-quality and engaging pieces that provide value to your audience. Whether it's blog posts, videos, infographics, or social media posts, each piece of content should be designed to provide value to your target audience. By focusing on quality over quantity, you'll be able to create more impactful pieces that resonate with your audience.
Storytelling is one of the most powerful tools at a nonprofit marketer's disposal. By using storytelling techniques in your content marketing efforts, you'll be able to connect emotionally with your audience and demonstrate the impact of your nonprofit's work. Whether it's sharing personal stories from those who have benefited from your organization's services or highlighting the impact of specific programs or initiatives, storytelling can help bring the work of nonprofits to life.
Incorporating visual elements such as images or videos into your nonprofit marketing efforts can help make them more appealing and shareable. Visuals can help break up text-heavy pieces of content while also making them more memorable for readers/viewers. Visual elements can also help increase engagement on social media platforms where visuals tend to perform better than text-only posts.
Optimizing your nonprofit's content for search engines by using relevant keywords and meta descriptions can significantly increase the visibility of your organization's website, making it easier for potential supporters to find you online. By incorporating keywords that align with your nonprofit's mission and values, you can attract visitors who are more likely to engage with your content and support your cause.
Social media platforms can amplify the reach of your nonprofit's content in an effective way to connect with supporters and expand your audience. Social media provides a direct line of communication between nonprofits and their followers, allowing for real-time engagement and feedback. By leveraging social media channels such as Twitter, Facebook, Instagram, and LinkedIn, nonprofits can share updates, stories, photos, or videos that build awareness around their mission.
Encouraging user-generated content by asking supporters to share their own stories or experiences related to your nonprofit's work can help create a sense of community around your organization. User-generated content is authentic and relatable, providing a powerful way to showcase the impact of your nonprofit's efforts in a way that resonates with others. This type of content also helps build trust among potential supporters who may be more likely to get involved if they see how others have been positively impacted by your organization.
Collaborating with other organizations or influencers can help expand the reach of your nonprofit's message beyond its existing network. By partnering with organizations or individuals who share similar values or goals as yours, you can tap into new audiences and create a more significant impact together. Collaborations also provide opportunities for cross-promotion, which can lead to increased exposure for both organizations.
Monitoring performance metrics such as engagement rates, website traffic, and conversions is essential for optimizing the effectiveness of your nonprofit's content strategy. By tracking these metrics regularly, nonprofits can identify what types of content are resonating with their audience and adjust their approach accordingly. This information also helps measure and contextualize progress towards specific goals such as fundraising targets or volunteer recruitment numbers.
By following the tips and strategies outlined in this article, you can develop a successful content marketing strategy that drives engagement, donations, and support for your cause. For help creating effective content for your nonprofit, don't hesitate to contact us today. Let us help you tell your story and make a lasting impact!
Meta Title: Content Creation for Nonprofits | Industry Insights
Meta Description: Ready to take your nonprofit's content marketing strategy to the next level? Discover expert tips for content creation for nonprofits.


Would you like help from our team of Banks marketing experts?


Request a FREE proposal!