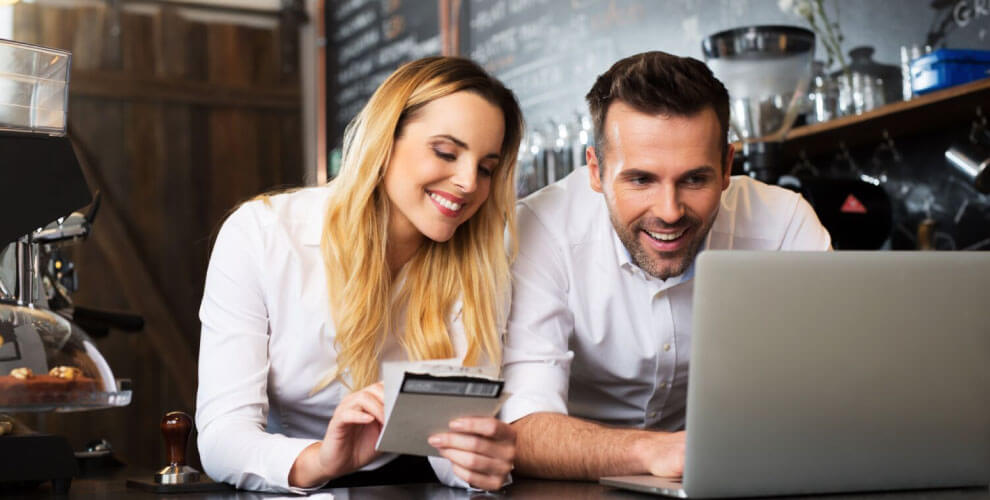 Website Development for Restaurants

When you create your restaurant's website, it's imperative to consider the intent of each user who visits your site.
Will visitors book reservations on your website? 
Will they order for pickup or delivery? 
Will they purchase tickets for special events?
By keeping user intent in mind, you can build your site in a way that makes it easy for visitors to take key actions that will lead to an increase in revenue for your restaurant.
Make all important information easily accessible from the primary navigation menu.
Above all, you should make the following information easy to find:
Menu

Weekly specials

Operating hours

Locations

Phone number

Online ordering portal

Reservations portal
Stick to a neutral color scheme for your website so the photos of your cuisine will stand out.
Many restaurant websites employ a minimalistic design that does not distract visitors from important images or information. A sleek neutral theme is always a safe choice.
Ensure your restaurant's website is optimized for desktop, mobile, and tablet devices.
You can't skip this step! Many potential guests will view your website on their phones, so it's crucial to ensure your site looks good on every device.
Allow customers to book reservations online.
Calling a restaurant is an extra step that many guests won't want to take. If you make it easy for your potential customers to reserve a table on your website, you will fill your reservations more quickly.
Set up an online ordering system (and make sure it actually works!)
Functionality should be your #1 priority for your online ordering portal. 
We recommend conducting extensive usability testing to experience the customer's journey firsthand. Test the portal on desktop, tablet, and mobile devices to catch any bugs that may affect the online ordering process.

For best results, combine your web development tactics with these related strategies:

Lead generation for restaurants

Email marketing for restaurants


Would you like help from our team of restaurant marketing experts? Request a FREE proposal!