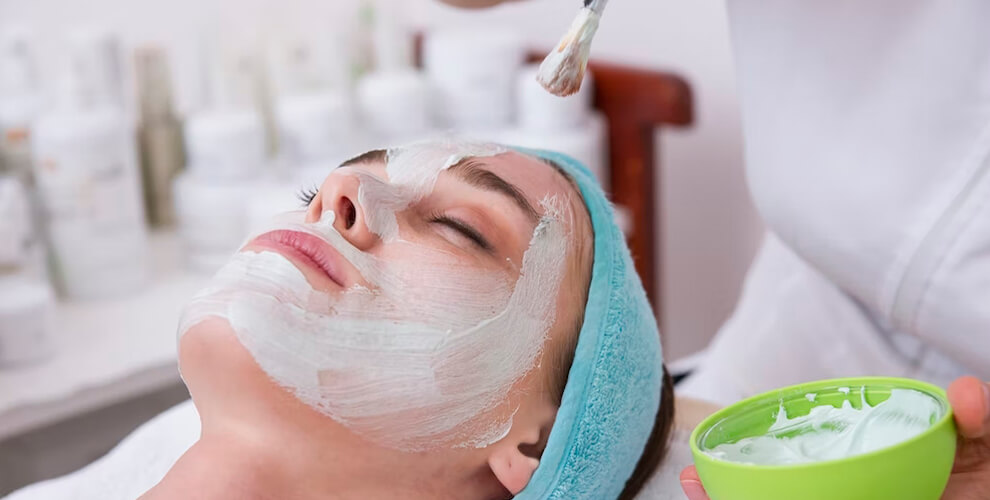 Social Media Strategy

for Med Spas

Having a solid social media presence is the first step your business needs to take to stand out from the crowd. Recall that the same generations of users that frequent Instagram, for example, places a certain value on aesthetics, a.k.a… exactly what you provide. For this reason and many others, med spas should be active on socials. Let's look at other important reasons to adopt a social media marketing plan:
Social media apps like Facebook and Instagram surpass 1 billion monthly active users. The possibilities are endless, but so is the competition. 
So, with all this competition, how do I emerge amongst my competitors and achieve a successful social media marketing strategy? Follow these steps for a stellar social media presence:
Pick the Best Social Media Channels For Your Brand:

Get specific. What are the right apps for marketing medspas? Where does your specific clientele have the most interaction? You'll need to figure out who your target audience is and then

research which platforms are most used by those key demographics.

Commit to these and become an expert on them.


Match Content to Platform: Some types of content work better on Instagram than on Facebook and vice versa. There's no one-size-fits-all in content creation. As a medspa, your content should include information on procedures, before-and-after photos, and videos of procedures. Pictures and short content are great for Facebook. On Instagram, focus on including visuals that portray natural and effortless beauty. In your captions, add information on the relevant treatments you offer that can help your clients achieve said beauty. Stories and highlights are better homes for your before and after photos than your feed, as these photos don't always go with the theme of your feed.



Follow the Trends: Stay relevant and gain new clients by following trends. Check out trending hashtags on Twitter and trending songs on Tiktok and begin implementing them into your content. On Instagram, follow the hashtag #socialmediatips or #socialmediatrends and you'll get posts on tips and tricks on trending right to your newsfeed. You can follow medspa and beauty influencers, use social listening tools, browse the Instagram Explore Page, and more to see the latest trends.



Be Open And Honest With Your Audience: As the social media voice for your medspa, you'll need to make sure you're transparent about the risks of your treatments and aftercare instructions. Let your audience know how many sessions they'll need to reach their desired results and how long they'll need to recover from their procedure. Having more information will always be better for your client. 


Use Keywords: It's now possible to search the Instagram Explore page using keywords rather than only relying on hashtags, usernames, profile names, and location tags. Conduct keyword research using SEMrush, WordStream, Helium 10, SurferSEO, or other tools and implement those keywords into your captions. 

Check out our SEO For Medspas tab for more information on how to use keywords to achieve quality SEO results for your website and social media.



Up the Visual Content: Use Shutterstock, Unsplash, and Pexels to find high-quality images or invest in a professional photographer. Having high-quality visuals helps your business increase engagement. You can also use your iPhone or other phones' camera to take well-photographed treatment results and post these to your feed.


Feature Links and Value-Driven Content: Social media is the place for short-form content. People tend to scroll for hours on end, therefore their attention spans are limited. Because of this, you'll want to feature links to your long-form content. On Facebook and Twitter, you can include these links to your posts as they are clickable. For Instagram, you'll want to post the link to your biography or stories. By clicking this link, they'll be redirected to blogs, newsletters, or other content where the potential client can find more information. Reading through this longer-form content will likely be the final step in convincing them to book with your medspa.


Create a Calendar: Create your posts and stories ahead of time and add them to your content calendar. Take it one step further and start using scheduling platforms such as Hootsuite, Loomly, and AgoraPulse that post automatically to all your desired platforms at once. Pretty cool, huh?


Get started with User-Generated Content (UGC): Finally, consider incorporating UGC into your social media strategy. UGC became mainstream in 2005 and is only growing in popularity. Ask influencers or patients to create videos or written testimonials on how your treatments have improved their lives. This will require an investment and the user sets the price… but the reward can be immense. Read the Influencer Marketing For Medspas tab to learn more about how you can benefit from influencer opinions.

Would you like help from our team of Med Spas marketing experts?


Request a FREE proposal!